Who are we?
We are a family run collection of local garden centres in the Cambridge area. Gardening is our passion and we welcome keen and novice gardeners alike into our stores with a promise that you will always find the highest quality products, the happiest healthiest plants and passionate knowledgeable staff on hand to offer assistance no matter the question.

We've been on hand to help growers and gardeners since 1968. During that time we've seen a number of changes across the business and now we offer a full range of services including our pet food and accessories, garden furniture and barbecues (our Horningsea store is now a Weber World) a vast gifting area, food hall and even children's toys and games. Each of our stores includes its own Sunflower Cafe which features the core Scotsdales menu options as well as a few personal variations between stores.
Company Directors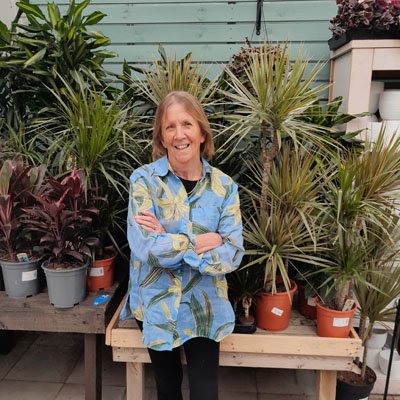 Caroline Owen
Managing Director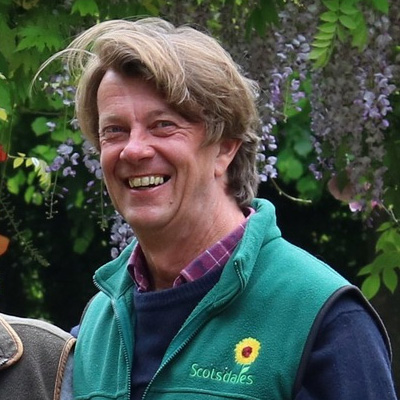 Ben Rayner
Financial Director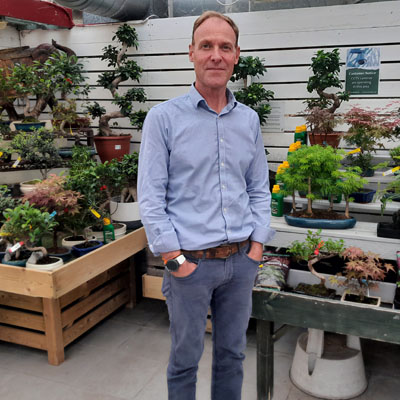 Jonathan Savage
General Manager
Company History
The early days
Here at Scotsdales, we're proud that we started our story as one of the UK's very first garden centres – over 50 years ago.
Originating as a nursery which supplied cut flowers to the wholesale trade, the 14-acre Great Shelford site was acquired by Swaffham Bulbeck farmer David Rayner in 1968 and thus, Scotsdales was born.
The pivotal moment in our history was in 1979 when David's daughter Caroline Owen (neé Rayner) joined the business. Introducing fresh ideas and a forward-thinking approach, she began to develop the group of Cambridgeshire garden centres which we know and love today.
Foward progression
Our old nursery greenhouses were soon replaced with a spacious modern retail building, and we opened our first tea room in the mid-1980s (which later became the popular Sunflower Cafés at every one of our garden centres).
We began our first major expansion in 1991 with the purchase of Fordham Nursery. In 2013, its small shop was transformed into a boutique garden centre with a very popular café overlooking the plant department and was officially rebranded as Scotsdales Fordham.
2013 also saw the purchase of Horningsea garden centre, our third centre in the Cambridgeshire area. Horningsea has since become an official Weber World site making it a key destination for keen grillers and barbecue aficionados in the greater Cambridgeshire area.
Scotsdales today
Nearly 50 years on, we're still expanding what we offer for the benefit of everyone in our community and we are busily developing the Scotsdales family, not just as leading garden centres, but as popular leisure destinations in their own right (for instance, we've just been granted planning permission for even more improvements at Great Shelford).
Being a friendly family business that's rooted in our local area is part of everything we do. And we want our garden centres to be places where everyone can come and spend time enjoying the good things in life.
So whenever you visit us at Great Shelford, Fordham or Horningsea, we hope you'll instantly feel like part of our family too!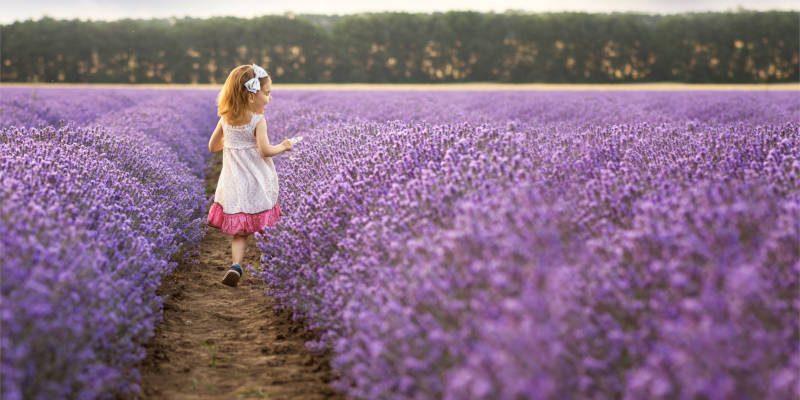 Our Vision

"We are passionate about plants and 100% committed to sourcing and supplying the healthiest, happiest plants we can."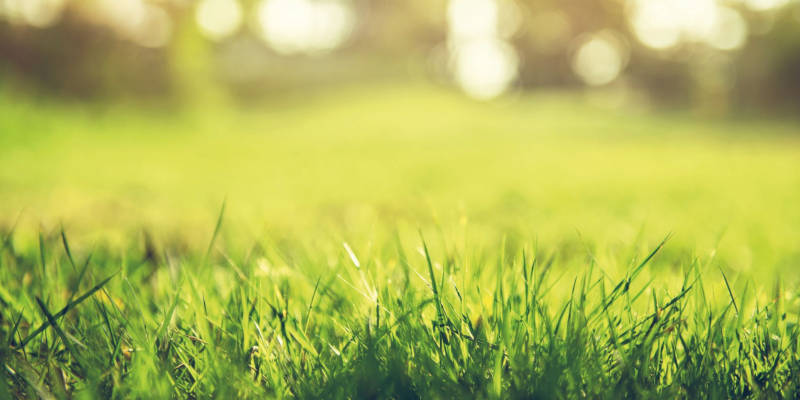 Our Mission

"We will always prioritise to our local growers first for our stock requirements."