Shop Online for June Essentials
Thank you Addenbrookes - Lockdown 1 year on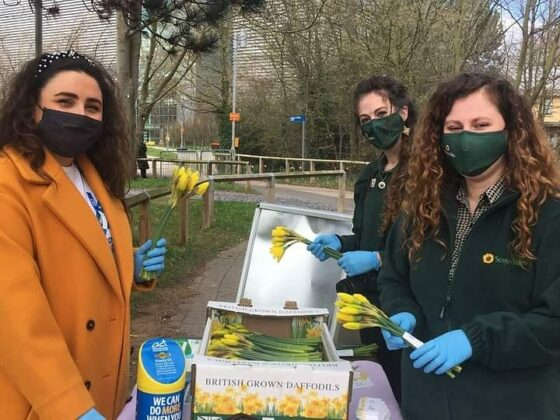 It would be an understatement to say the past year has been testing on us all, none more so than the hard working hospital staff across the country who have battled Covid-19 from the front line on top of their usual duties. Together with Addenbrooke's Charitable Trust, Scotsdales will be handing out 6 thousand daffodil bunches to each of the nurses, doctors and other Addenbrooke's staff as a "thank you" on Tuesday 23rd March, marking the 1 year anniversary of the day the nation went into it's very first lock down. One thing that has really shone out from the difficult year, is the value plants and gardening holds for maintaining wellbeing. All the more reason for us to be excited to have this opportunity to hand out the daffodils, a symbol of new beginnings and positivity, all things we welcome for 2021.
Discover June with Scotsdales
Welcome to the Gardening is Good hub where we share knowledge and ideas

Gardening is well known for helping to improve wellbeing and for being an enjoyable form of exercise, but sometimes it's easy to get lost knowing where to start.

That's why we're here with our monthly guides that breaks down the gardener's calendar into manageable tasks, focusing on maintenance in the garden, what to plant & sow, and grow your own tips. Getting into wild bird care and house plants collecting is just as easy as we shine the spotlight on one plant and species of bird per month.
Scotsdales Garden Centre
For all the good things in life.
Nearly 50 years on, we're still expanding what we offer for the benefit of everyone in our community and we are busily developing the Scotsdales family, not just as leading garden centres, but as popular leisure destinations in their own right (for instance, we've just been granted planning permission for even more improvements at Great Shelford).