Garden Furniture Buying Guide
We are a family run collection of local garden centres in the Cambridge area. Gardening is our passion and we welcome keen and novice gardeners alike into our stores with a promise that you will always find the highest quality products, the happiest healthiest plants and passionate knowledgeable staff on hand to offer assistance no matter the question.
Key things to consider: Here are some practical matters you will need to consider before making your choice
Space: Make sure you get a full idea of how much room you have. Measure your available space to ensure there is enough room for furniture and for people to move around it.
Storage: If you are going to store your garden furniture in a shed or garage, check if it can be folded or stacked. Choose carefully if you are planning to keep it outside as not all the cushions are designed for this.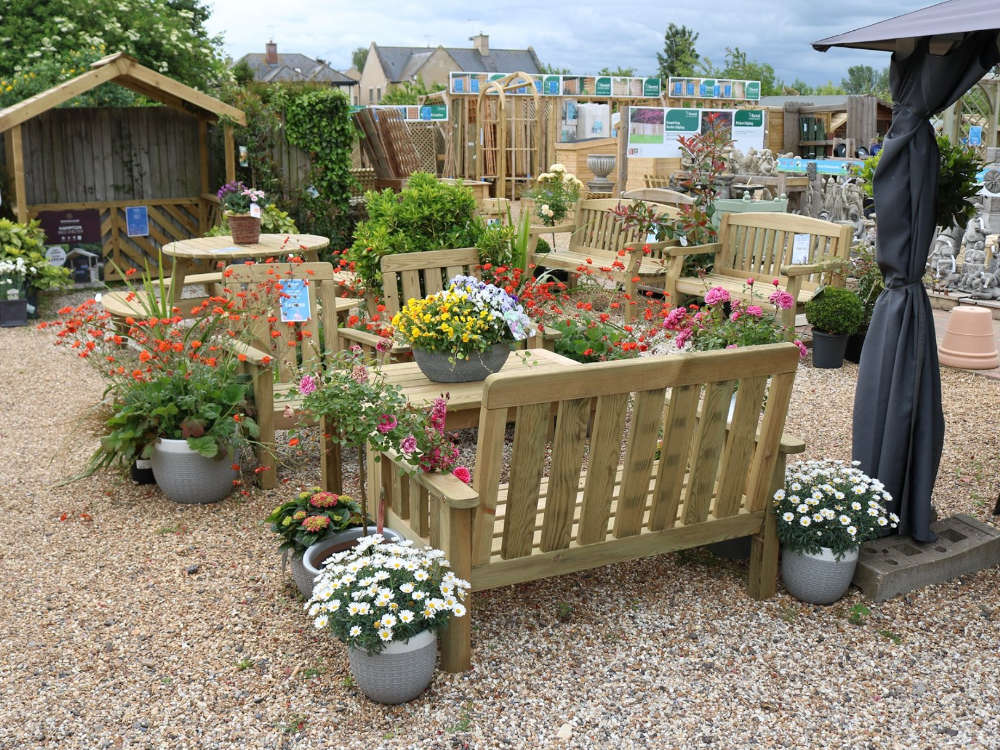 Wooden Furniture
We love the unique nature of wood – you will never find two pieces of wooden furniture the same. They all have truly unique colours and markings.
Wooden furniture fits seamlessly into traditional gardens and is designed for strength and durability. Wood does not retain heat, so it will not get hot on summer days. It is relatively low maintenance, but should be treated annually to protect it against warping and water damage.
Wood will also naturally change colour over time to a more silver tone due to exposure from wind and rain. If you get bored of the colour, you can always sand it down and paint it to your favourite colour.
Find wooden furniture from benches and swings to Dining sets.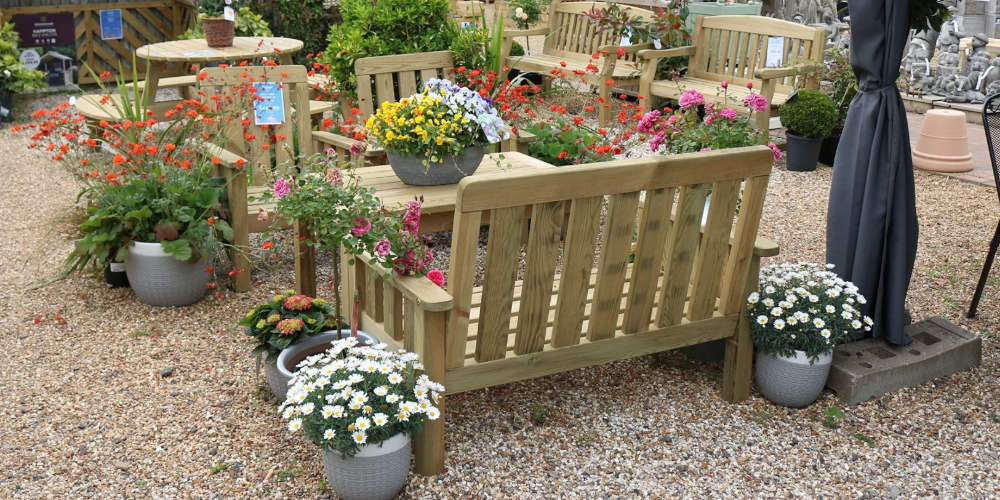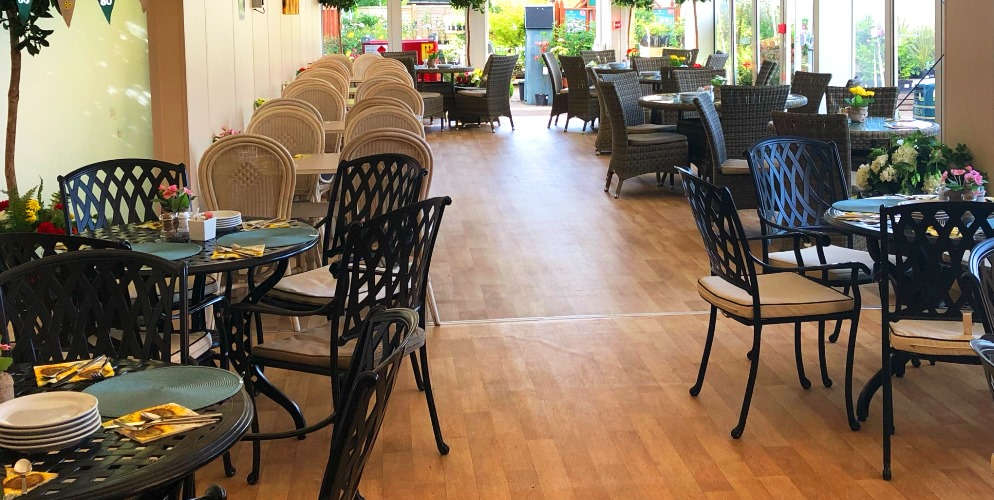 Metal Furniture


We love the modern coolness metal brings to a garden. Available in an array of shapes, sizes and colours, metal complements any patio, lawn, decking or balcony – no matter the size.
Metal furniture is durable, hardwearing and low maintenance. You may need to take precautions against rust, but most designs are now rust resistant. Its consistency allows for many designs to be stackable for neater storage.
It's generally lightweight, although this depends on the style or metal your furniture is made from.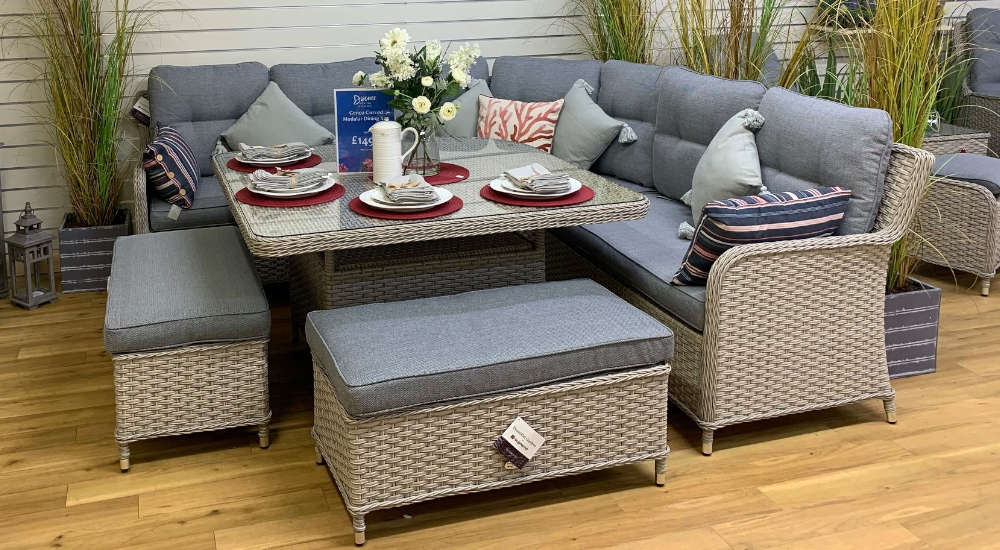 Resin Furniture


Hugely popular, we love the soft lines, ultimate comfort and irresistible warmth you get from resin weave furniture. Modern Rattan furniture is made from woven strands of coated plastic, which provide the same traditional look but without the risk of damage or damp.
Its weather resistant, lightweight and easy to clean. It requires little maintenance, but requires the cushions to come in during the winter months. Find Rattan furniture from Casual corner dining sets to bistro sets.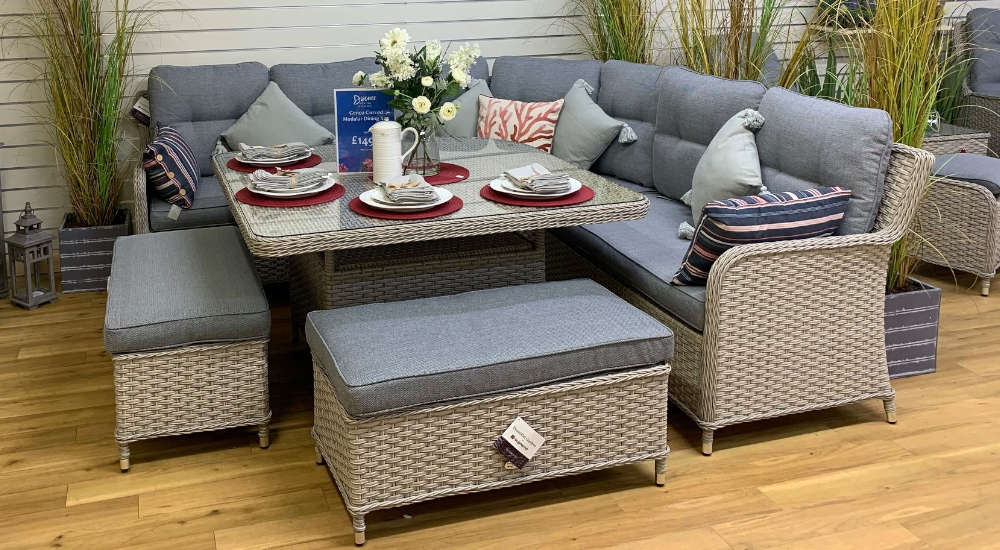 Looking for something in particular?
We have a wide range of products available to buy and view on our website, try using our search bar above to see if we stock the items you're looking for.
If you still can't find what you need, then please contact our stores to speak withy our friendly teams today.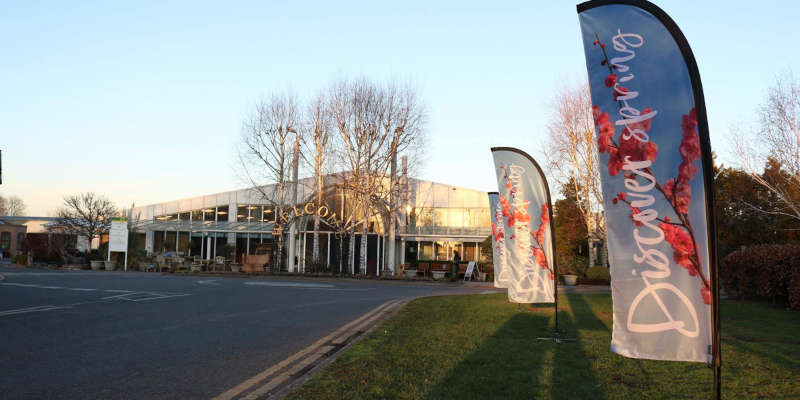 Our Vision

"We are passionate about plants and 100% committed to sourcing and supplying the healthiest, happiest plants we can."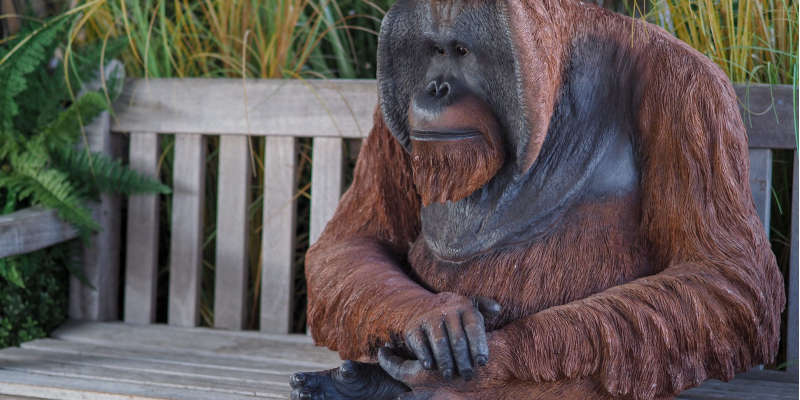 Our Mission

"We will always prioritise to our local growers first for our stock requirements."